Our Dea Latis is a 42 foot ketch rigged sailboat, model 424, built by the former Pearson Yachts of Rhode Island. She is hull number 18 and was built in 1978.  We will be adding pictures and technical information soon.
Dea Latis is very seaworthy as she sits. The previous owner took exceptionally good care of her and we picked up right were he left off. Even though she is in very good condition we intend to make some small modifications and some major upgrades. When I read anything, written by anybody with any amount of time at sea, suggesting the right amenities to have aboard a sailboat the information is generally the same: less and simple is better. In addition to keeping boat systems minimal and simple you must have knowledge of your boat's systems and the aptitude to fix them. We have the aptitude and ability to fix "most" anything that does not require special tools. To the greatest extent possible we are planning to undertake our modifications and upgrades ourselves not only to save money but to gain the knowledge required to operate and repair the systems.
Everyone is accustomed to a certain style or quality of life and this is where we find it difficult to keep boat systems basic and simple. Everything is relative and to some our plans will seem not unreasonable, to others we will seem extravagant. So be it! Our plans are our plans and as long as we have the means we will continue on the course we set!
In the blog, we will document our projects as they unfold and try our best to provide information that may be useful to others planning this lifestyle, or to people that may be planning similar upgrades. We are keeping very close track of costs. At some point we may decide to provide information on what this is costing so that others planning this lifestyle will have some idea. Please check back from time to time or subscribe via RSS or email!
Manufacturer PDFs:
Pre-purchase pictures.
We loved the original color but decided on a lighter color due to the climate of our intended travels.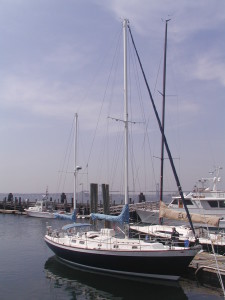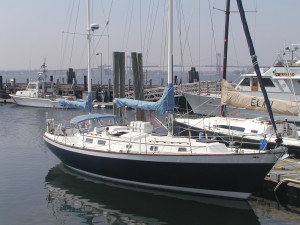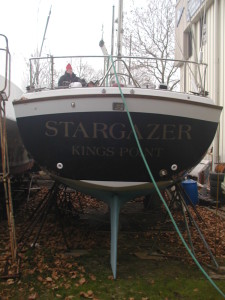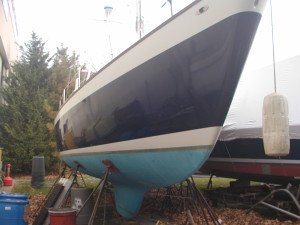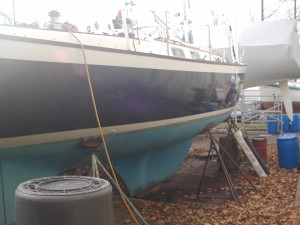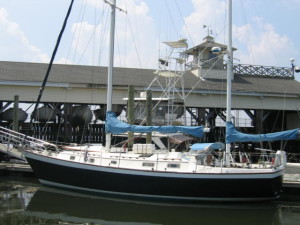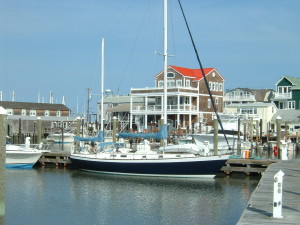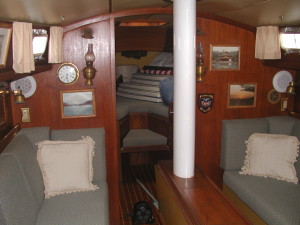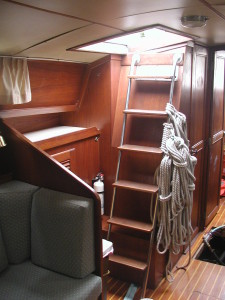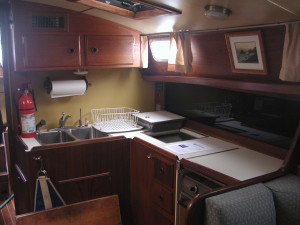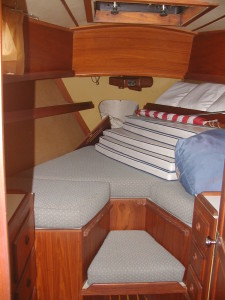 At the dock in Sint Maarten 2015: