We had a few days of good weather so rented a truck and visited Bonaire's Washington Slagbaai National Park.
Washington Slagbaai National Park Video

We rented from a local company called AB Car Rental. If you come to Bonaire we highly recommend AB, and also taking the full coverage insurance for an extra $8 per day. The rental was zero hassle and all I had to sign was a full tank of fuel on return notice.
The Wingle: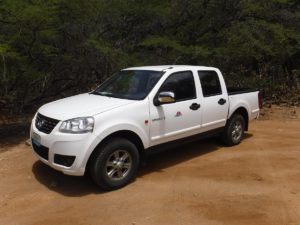 Great basic truck with ice cold AC. Made in China, Poland, and Iran. Not a Wingle 4, it was a 5!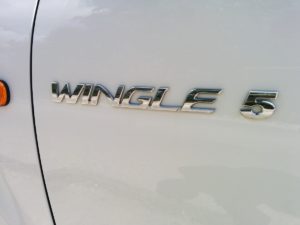 One lane road, two way traffic: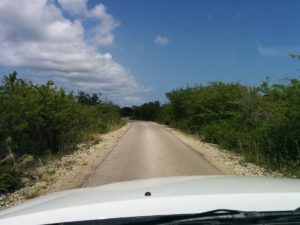 The water is really beautiful here: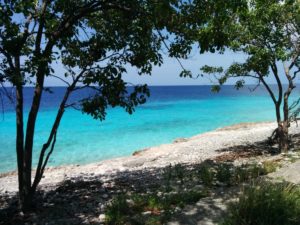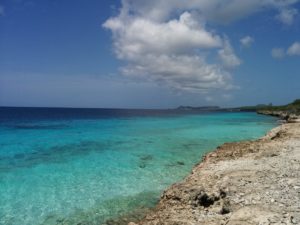 Washington Slagbaai National Park is on the North end of the Island: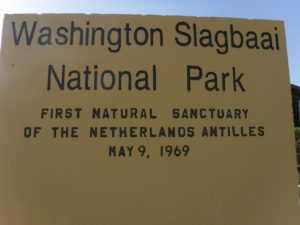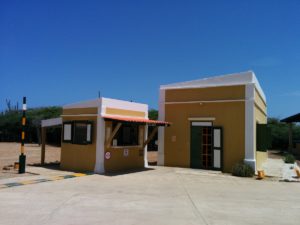 Small museum. We were kind of late so we breezed through the museum: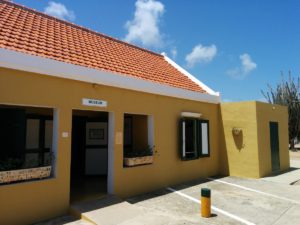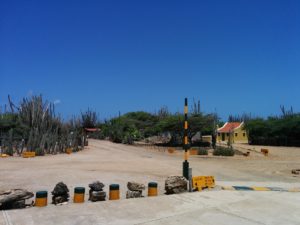 Rugged terrain: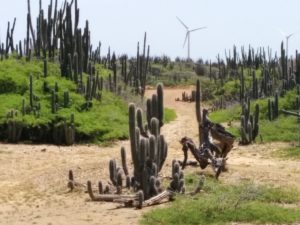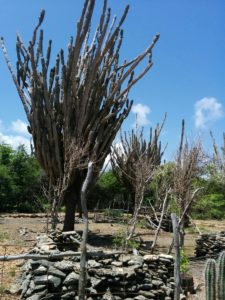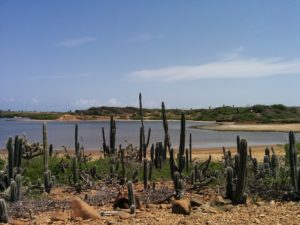 Beautiful beaches: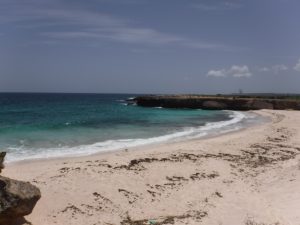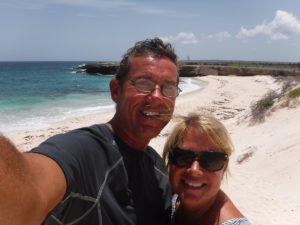 Unique landscape: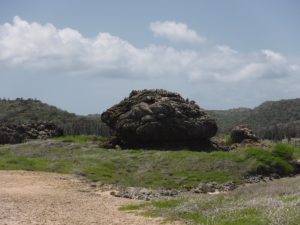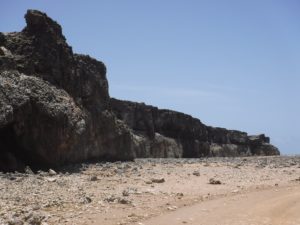 A few weeks ago we rented a car and drove by some landscape that was carved out by the ocean but was thirty feet above sea level. I wasn't sure how that happened until we visited the park. Bonaire and the surrounding islands were formed (over thousands of years) by plate tectonics. The plates that form the earths crust move, smash together, and in this region, get pushed up to form islands. So over thousands of years the landscape that used to be at sea level is now well above sea level. …or something real close to that. Plates: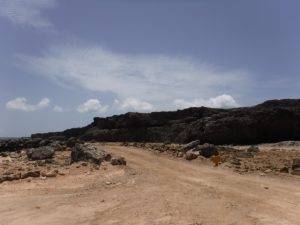 Blow hole. The ocean was pretty calm that day so not much action: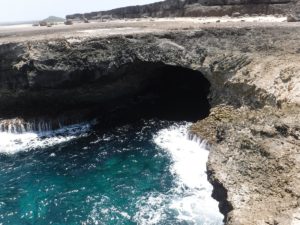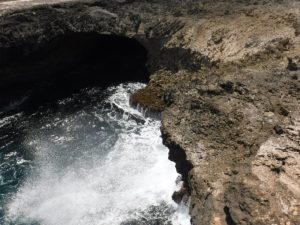 Window rock: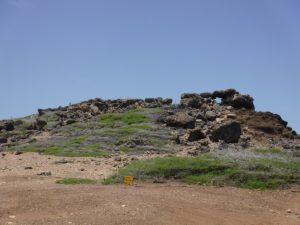 Rugged northwest shore: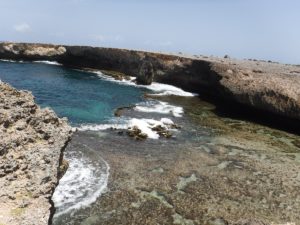 Active lighthouse: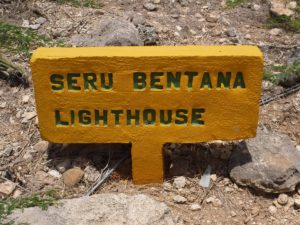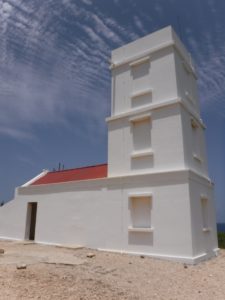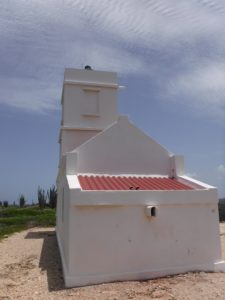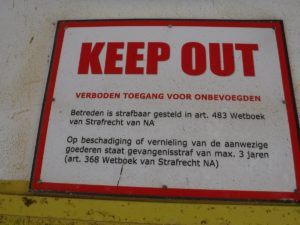 View inland from the lighthouse: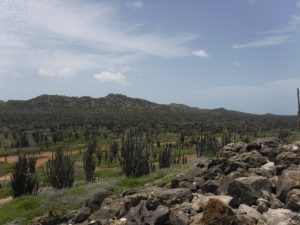 View up the coast:
We walked in to a fresh water spring/mangrove pool looking for wild life: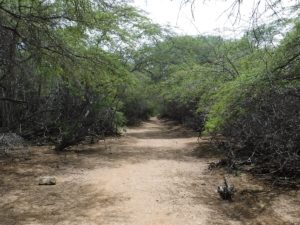 mmmmm tasty:
We found life: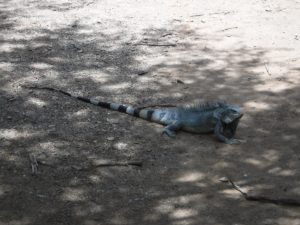 He came crashing out of the woods as soon as we arrived: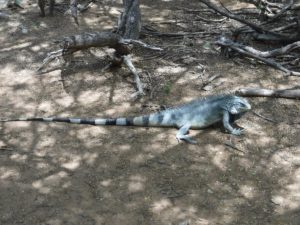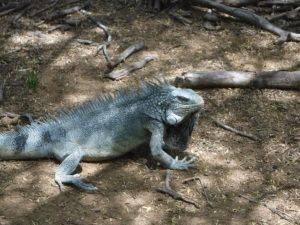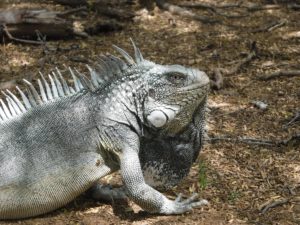 Then on to the old lighthouse that was built but never used, so it fell into disrepair. They built this lighthouse and then figured out it wasn't in the right place so they built the big white one in the previous pictures.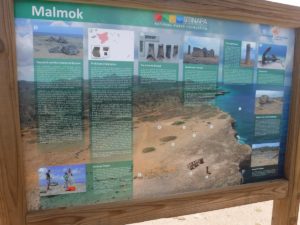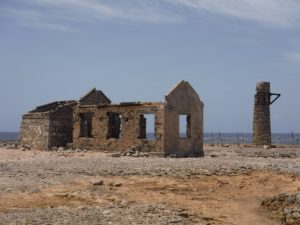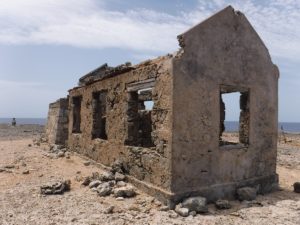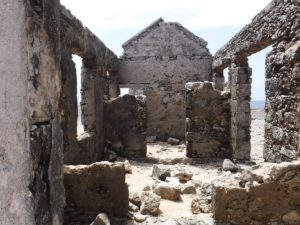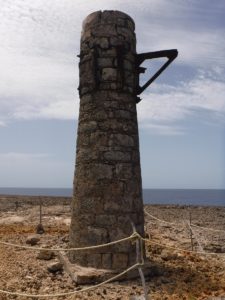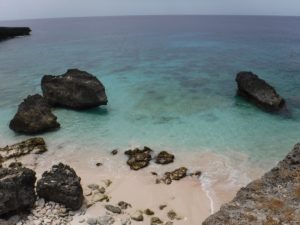 There are several snorkel/dive spots in the park. We stopped at a couple spots to snorkel. Trunk fish: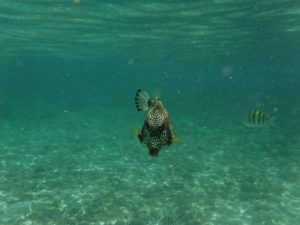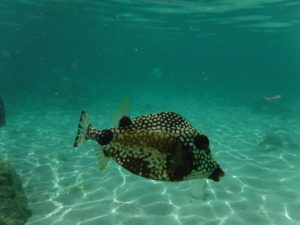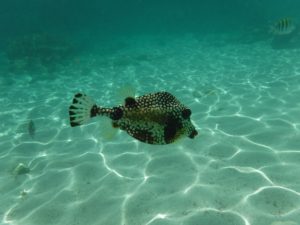 Not sure what kind of fish this is but they must be fed by tourists because they swim right up to you when you get in the water: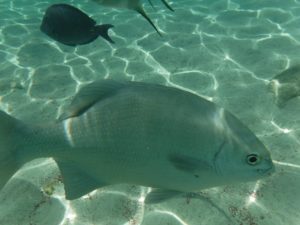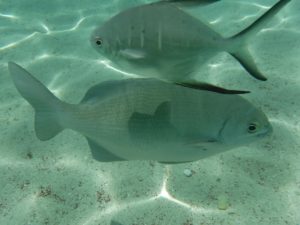 School of Surgeon Fish or Blue Tang: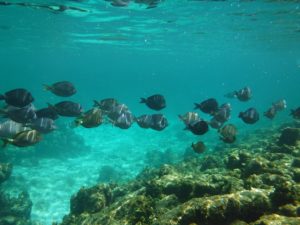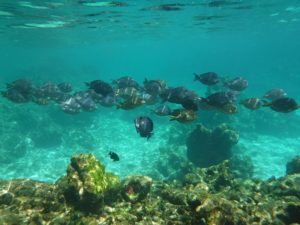 Flamingos!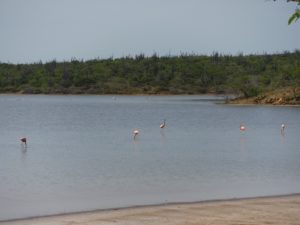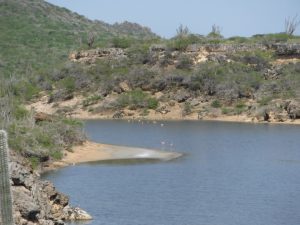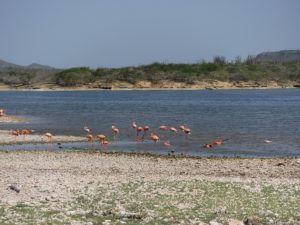 Another snorkel spot. Big rainbow parrot fish: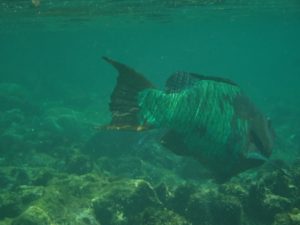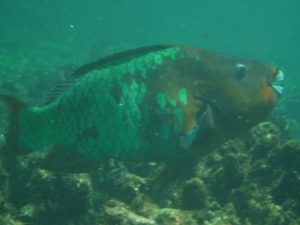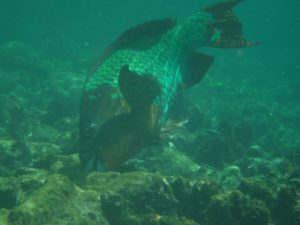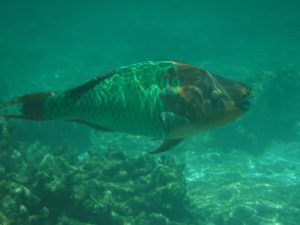 We had a great day in the park but it was getting late so we headed back to the boat. More of the same scenery on the way out. We took the long route through the park which was about a two and half hour drive, not including stops.