We are anchored at Klein Curacao a few miles southeast of Curacao. It is so nice to be back at anchor in a new place!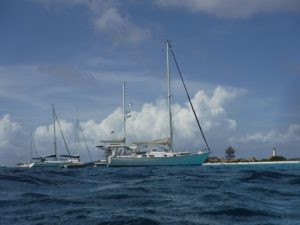 Klein Curacao is a flat scrub island but the water and the beach are beautiful. The tour boats flock in during the day but it's almost 4pm and the last boat is leaving.
There are half a dozen moorings but we decided to practice anchoring again, glad we did: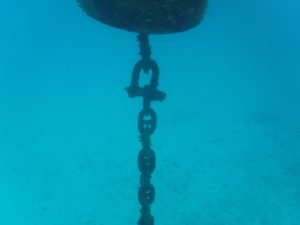 How long does it take to wear down chain this thick?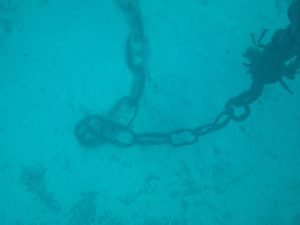 We went snorkeling and this little turtle showed up: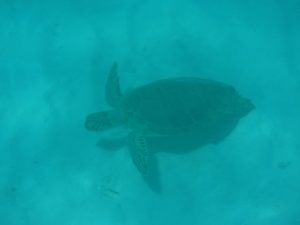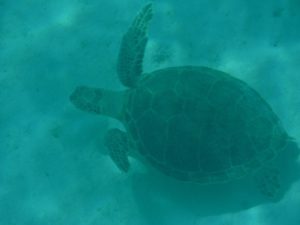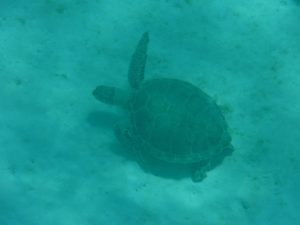 I was trying to get a picture of the boat above and below the water but I kept getting splashed. I think it's a neat picture anyway: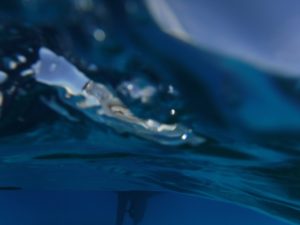 Anchored just off this wonderful beach. The anchor is in 10 feet of water, the stern is in 40 feet: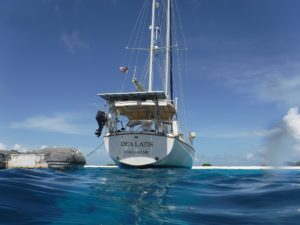 Thought I would free dive for some lobster: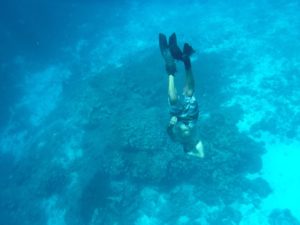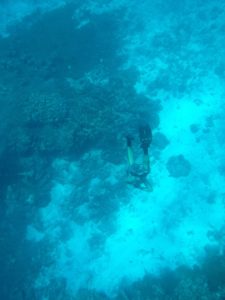 Too deep for me: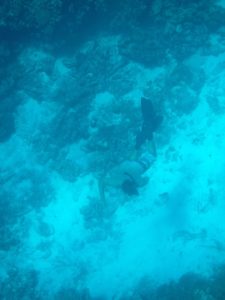 Klein Curacao, we will go exploring today or tomorrow: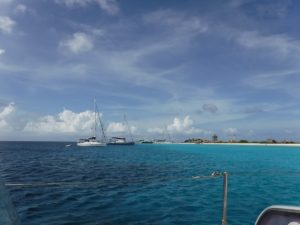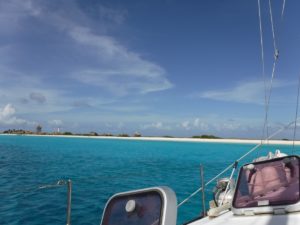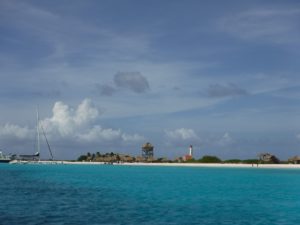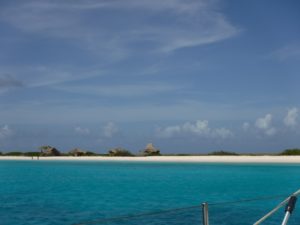 Update again soon!