Quick Update…
We have been working tirelessly to get the boat ready and most of the projects are complete. The to-do list is never ending/perpetual but all of the major tasks are complete. Dea Latis is in great shape. I wish we could haul out and put her in a glass case so nothing else will break…
Just a few pics, nothing exciting…
Dea Latis at anchor, Mt Hartman Bay, between the two rainbows: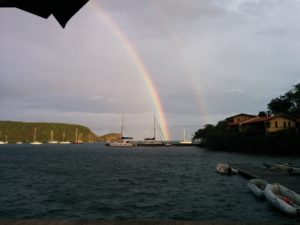 Really looking nice on the inside: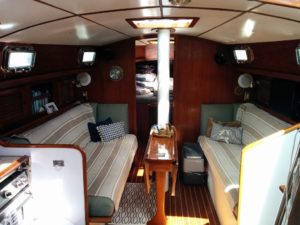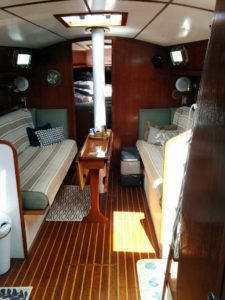 Had a couple of nights out at the West Indies Beer Co. Great friends, food, beer and music: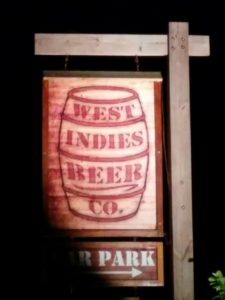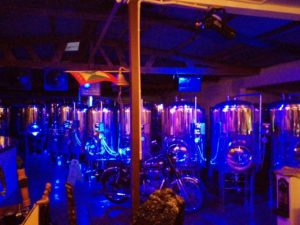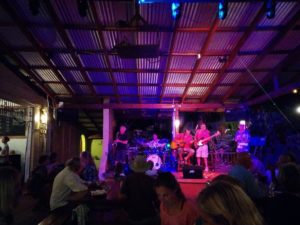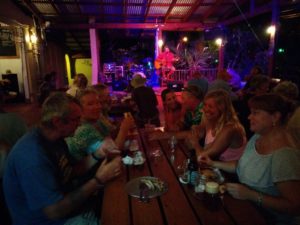 Reunion dinner at Taffy's. Four boats, Lagniappe, Lequesteau, Nancy Lu, and Dea Latis from the original group of about 20 boats, that sailed together from the Bahamas to Grenada two years ago. Most of the group has moved on or finished their adventure.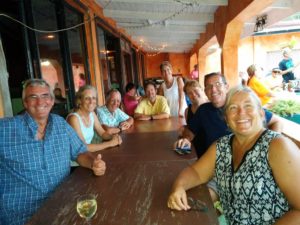 Taffy's is two bays to the East and while going under the Hog Island Bridge we noticed something strange. Maybe the bridge is in need of a name change: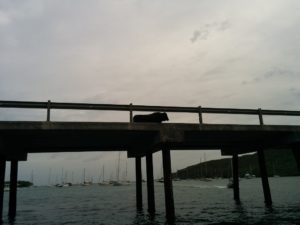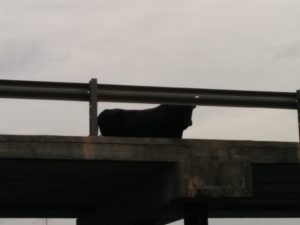 The weather has been a challenge this year, winds have been blowing strong almost every day since arriving over a month ago. The boat is in great shape and we are waiting on a window to head to Martinique… Just as we finished our last major project and prepared to head north, a tropical wave has formed and is headed West. Tropical waves are normal but this one is down around seven degrees North, we are at 12 degrees North and there is currently a 50% chance of cyclone development. We are checking weather three times a day and will decide what we are doing in the next day.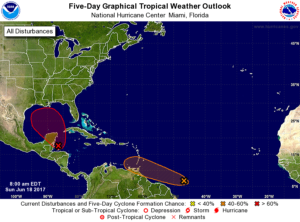 Taking sails down and setting the storm anchor.
Until next time.