It's great to be back in the water! Now to get the sails on and everything put away…
Blow by blow on launch day… click to enlarge the pictures…
The engine water pump impeller circulates cooling water through the engine. It dawned on me that after a year at rest the impeller may need to be changed: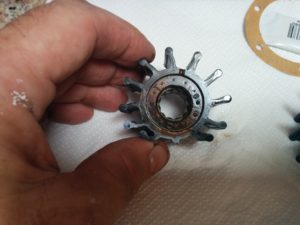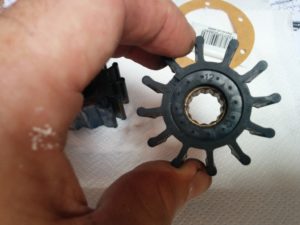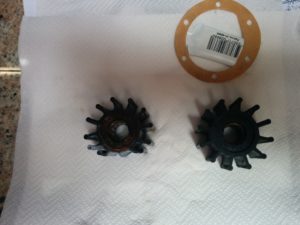 Fairly ready: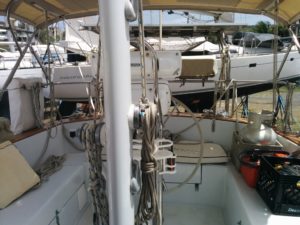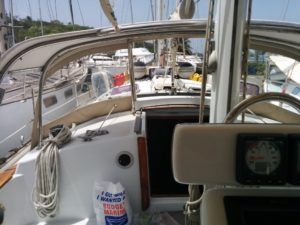 We were scheduled for a 1:00pm launch. The trailer showed up around 2:30, but who cares?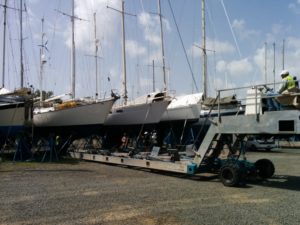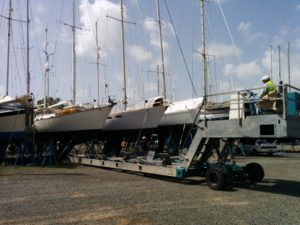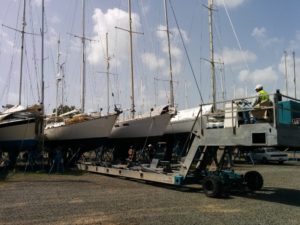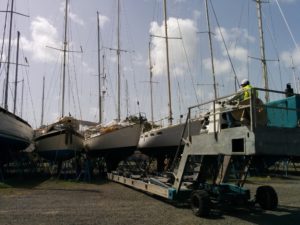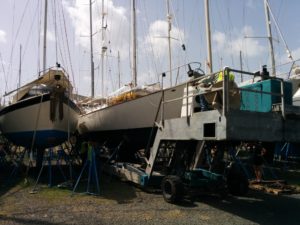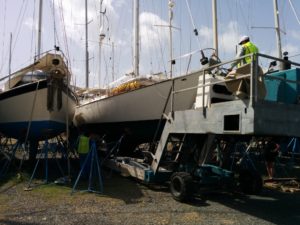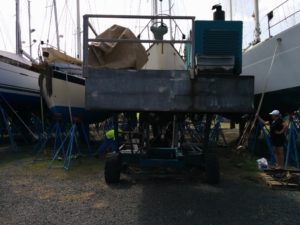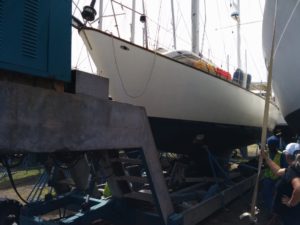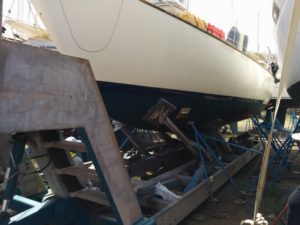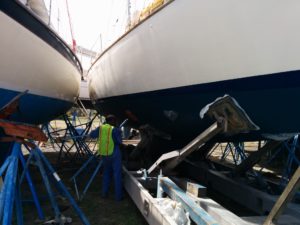 After more than a year, she finally inches closer to the water: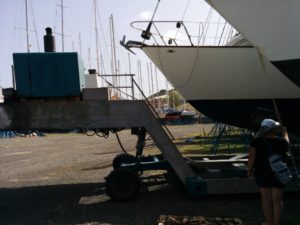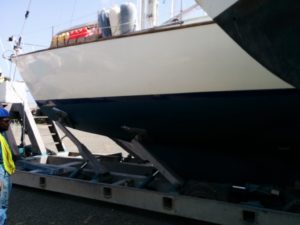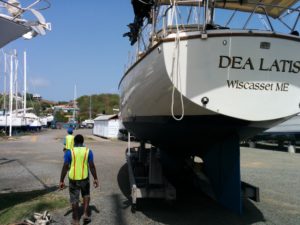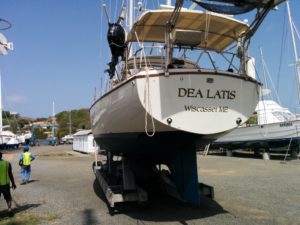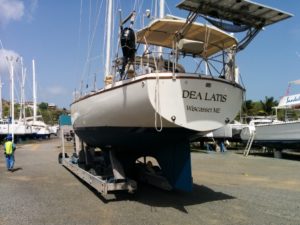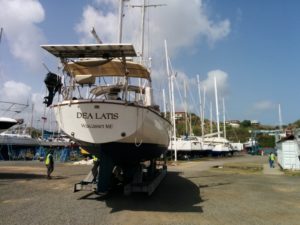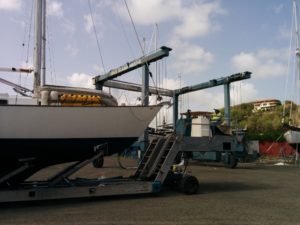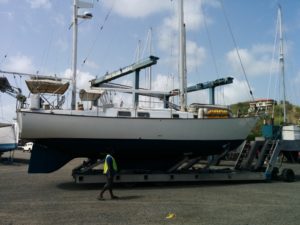 Into the Travel Lift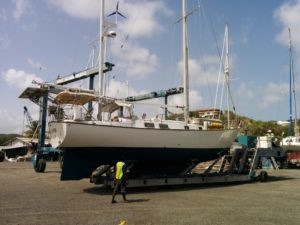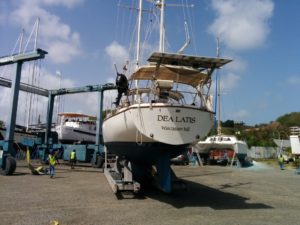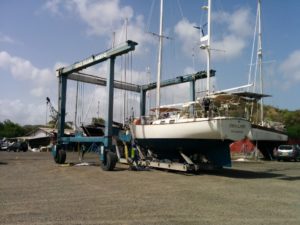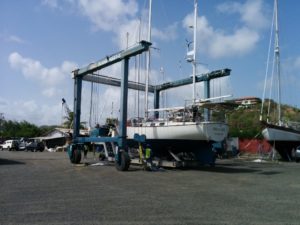 Then decided to spin us around: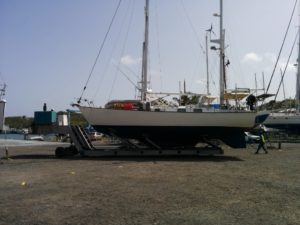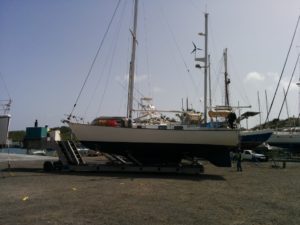 Touching up the paint: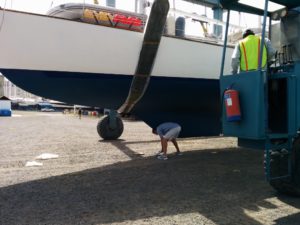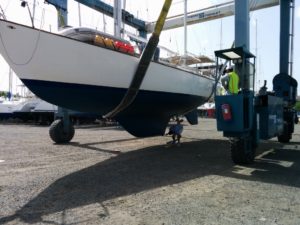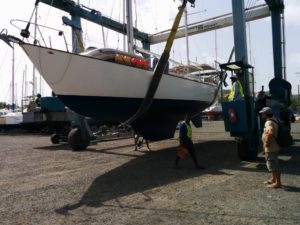 To the sea!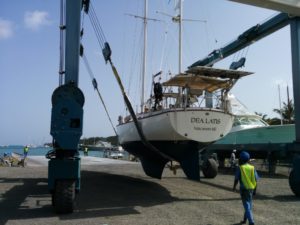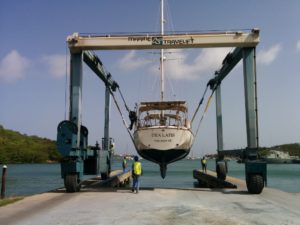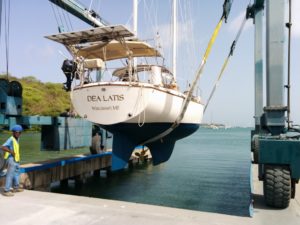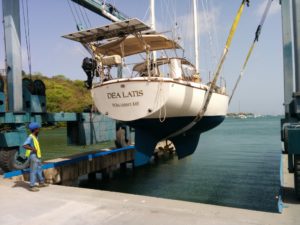 I was very thankful to have Ken and Vicky from SV Painkiller there to help!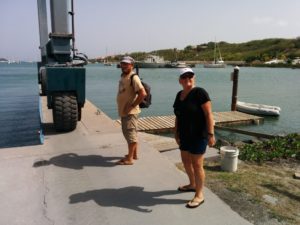 And down she goes, SPLASH!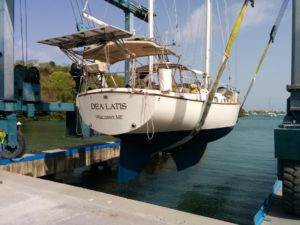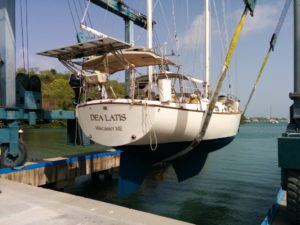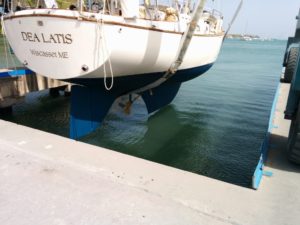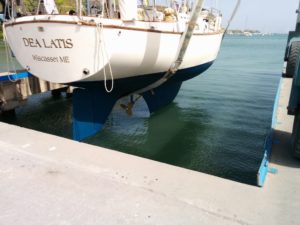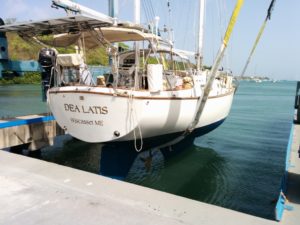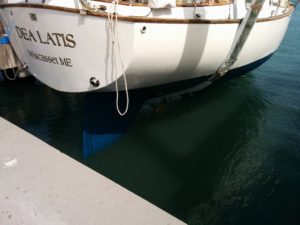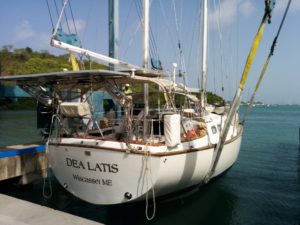 At anchor, Prickly Bay Grenada. So nice to be back on the water!!!