Back in Grenada!
Well I am, Tanya soon to follow!
With a new back and knee I have renewed focus on getting underway again! I'm getting the boat ready for a 25th launch date. First on the list, yet another bottom job, awesome, love it! I flew down last October and it was crazy hot here, fortunately the winds are howling 20 plus knots so the heat isn't that bad right now.
Bottom sanded and ready for paint: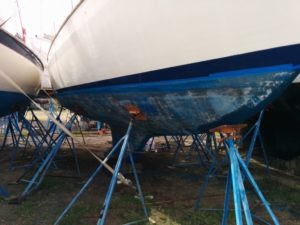 Mmmmm yeah, $930 for three gallons of bottom paint, love it: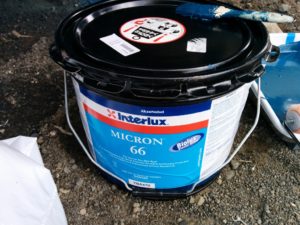 First coat done!! We'll see what tomorrow's weather holds, maybe I can get another coat on: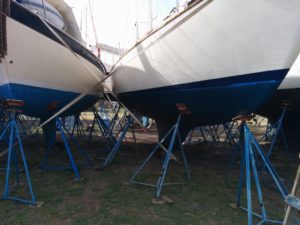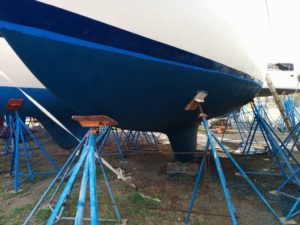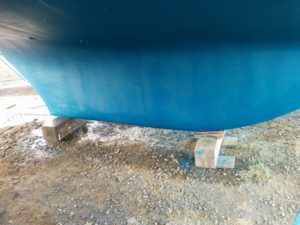 We have yet to find a good anti-fouling for the propeller and shaft, this is our last try. With my discount this was $365 USD for about 16 oz. Next time you stop at a convenience store and pick up a soda, take it to the counter and imagine the cashier telling you "that will be $365." Yes, love it!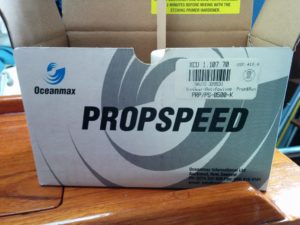 That's it. Truly exciting! Until next time…