We are back in West Palm Beach Florida. Our trip was 76 miles and took 9 1/2 hours. We hit 10.4 knots for a brief moment but averaged 8.4 knots, that's screaming! We were sad to say good bye to the Bahamas but we'll be back in a few months.
Sunrise leaving Bimini: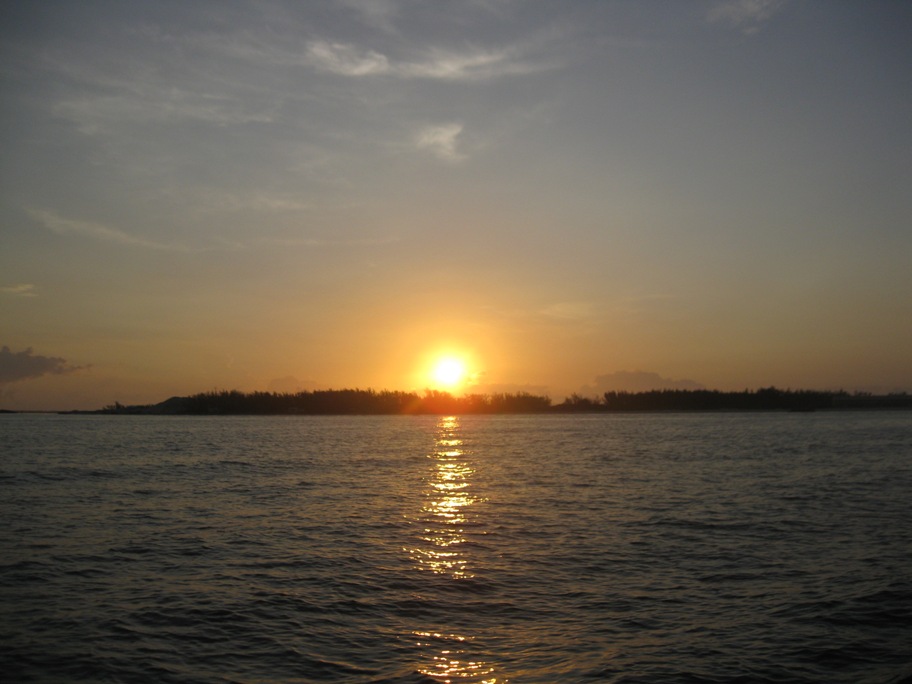 Taking down the Bahamas courtesy flag and raising the quarantine flag: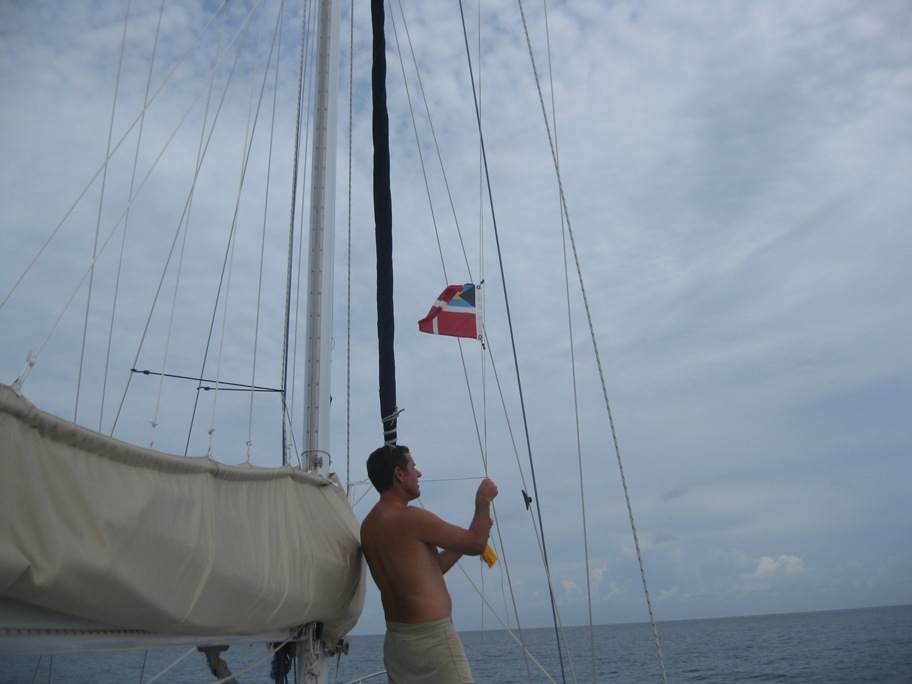 Caught a nice mahi mahi in the gulf stream but she was a little small so we let her go: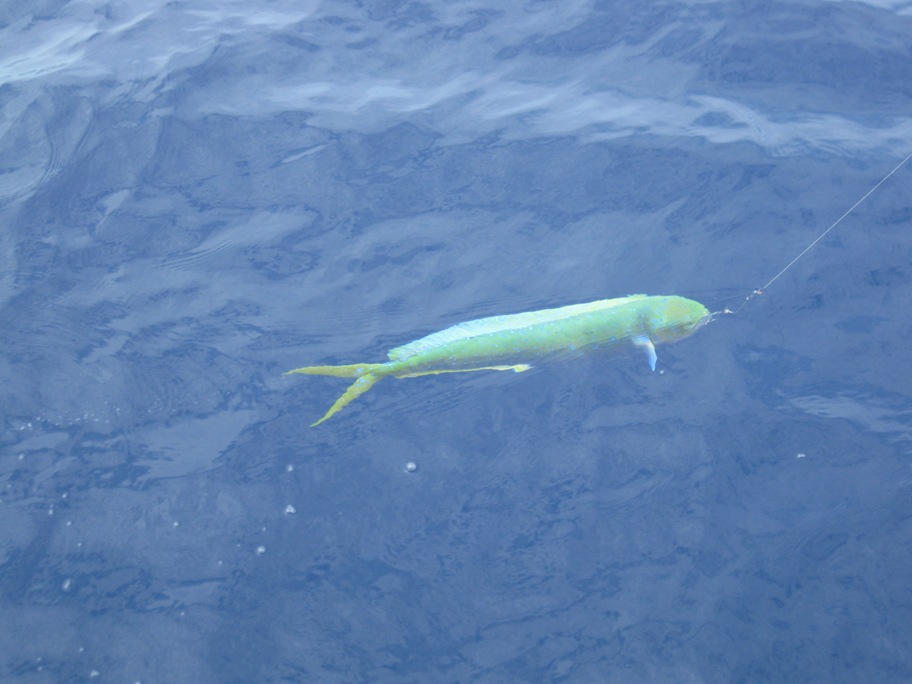 The hook came out very easy: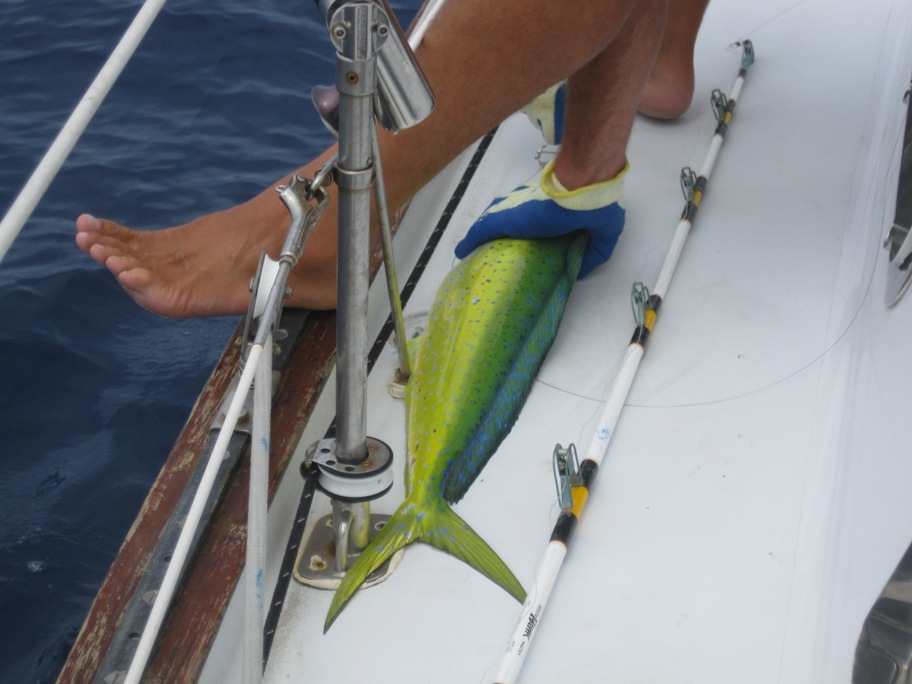 They are so beautiful, but so tasty. She'll live another day: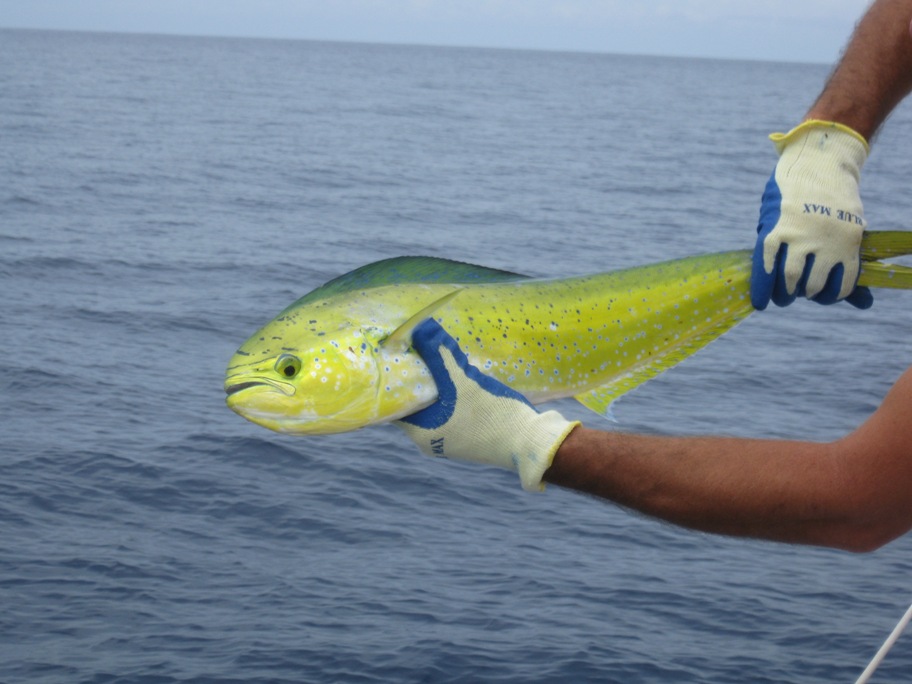 We actually hit 10.4 knots but didn't get a picture of that one. 9.7 knots is pretty fast for us!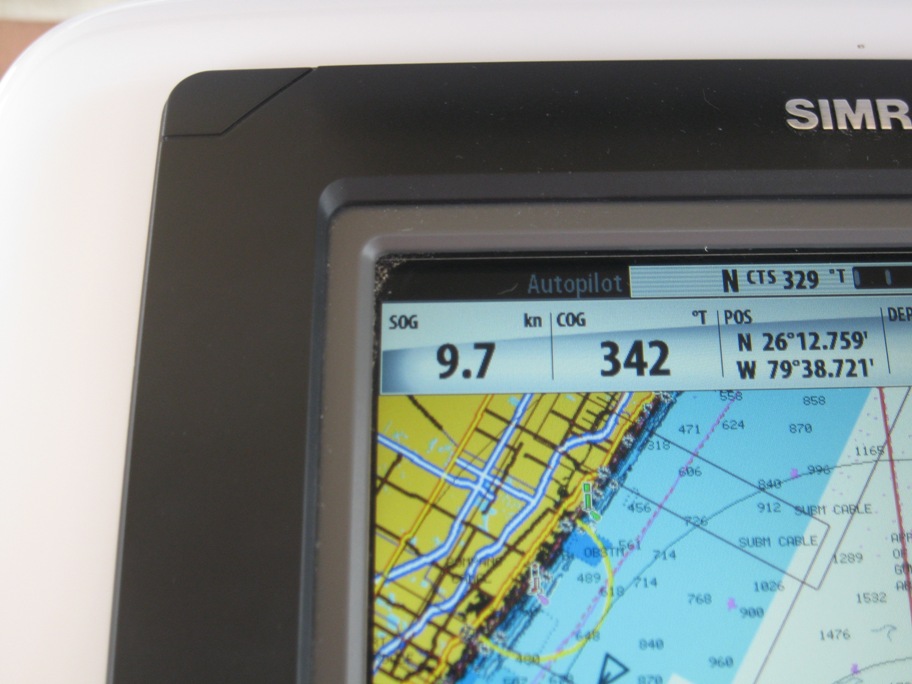 We are checking in tomorrow with Customs & Immigration and will slowly make our way north to Cape Canaveral.
Until then…